April & May Reading Wrap-Up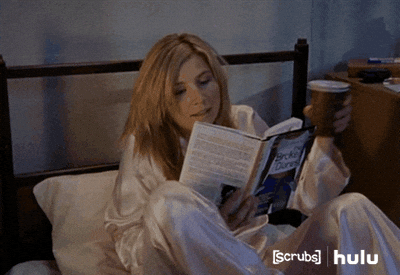 Heeeyyyy! Remember when I said I was going to do these wrap-ups one month at a time? Ah, hahahaha! Well, it didn't exactly work out that way. So here we have April and May for your viewing pleasure.
Picking a favorite from these two months is really hard because I read a lot of good books! But check out the list for yourself to see what you think.
1. The Empress Game (The Empress Game Trilogy #1) by Rhonda Mason, space opera (re-read)
2. Cloak of War (The Empress Game Trilogy, #2) by Rhonda Mason, space opera
3. Olivia Twist by Lorie Langdon, YA historical
4. The Big Sleep (Philip Marlowe, #1) by Raymond Chandler, crime/private detective
5. If Death Ever Slept (Nero Wolfe, #29) by Rex Stout, crime/private detective
6. Mistaken Kiss (My Notorious Aunt, #2) by Kathleen Baldwin, Regency romance
7. A Study in Charlotte (Charlotte Holmes, #1) by Brittany Cavallaro, YA contemporary mystery
8. The Grave's a Fine and Private Place (Flavia de Luce, #9) by Alan Bradley, historical mystery (audiobook)
9. The Last Wish of Sasha Cade by Cheyanne Young, YA contemporary (Advance Reading Copy)
10. I Am Number Four (Lorien Legacies, #1) by PIttacus Lore, YA science fiction
11. Wilde in Love (The Wildes of Lindow Castle, #1) by Eloisa James, historical romance
So that's four mysteries, two historical romances, three science fiction novels, one YA historical, and one YA contemporary. I really can't pick an absolute favorite. So instead, here's a slide show of the three I enjoyed a bit more than the others.
OLIVIA TWIST is a fun retelling of Charles Dickens' OLIVER TWIST with a determined young woman as the protagonist. THE LAST WISH OF SASHA CADE is an amazing YA contemporary that will make you laugh and cry. Look for this one. It releases in October 2018. And finally, WILDE IN LOVE is a fun historical romance that made me want to snuggle down into my covers like the gif above.
That's it for now! Hope you've been reading something you really love.
~ Patricia
#readingupdate #OliviaTwist #TheLastWishofSashaCade #WidleinLove #YAhistorical #YAcontemporary #historicalromance