Hi! It's been a while. The holidays and life were extra busy this year, and I'm finally coming out from underneath it all. So before I take the full dive into 2018, I'd like to tie up a loose end.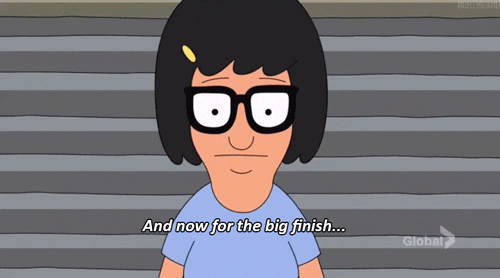 It's past time for my quarterly reading update. Here's what I read in the last few months of 2017 in order from first book read to last.
1. A Perilous Undertaking (Veronica Speedwell, #2) by Deanna Raybourn, historical mystery
2. The Girl with the Make-Believe Husband (Rokesbys, #2) by Julia Quinn, historical romance
3. The Beauty of Darkness (The Remnant Chronicles, #3) by Mary E. Pearson, YA fantasy
4. The Text Dare (First Love Shorts, #1) by Amy Sparling, YA romance novella
5. One of Us is Lying by Karen McManus, YA mystery
6. Ghostly Echoes (Jackaby, #3) by William Ritter, YA historical paranormal
7. Duels and Deception by Cindy Anstey, YA historical romance
8. Come Hell or Highball (Discreet Retrieval Agency, #1) by Maia Chance, historical mystery
9. Riverbend Road (Haven Point, #4) by RaeAnne Thayne, romance
10. The Painted Queen (Amelia Peabody, #20) by Elizabeth Peters and Joan Hess, historical mystery
11. Thief of Lies (Library Jumpers, #1) by Brenda Drake, YA fantasy
12. The Bitter Kindgdom (Fire and Thorns, #3) by Rae Carson, YA fantasy
13. When Dimple Met Rishi by Sandhya Menon, YA romance
14. A Front Page Affair (Kitty Weeks Mystery, #1) by Radha Vatsal, historical mystery
15. The Truth About Love and Dukes (Dear Lady Truelove, #1) by Laura Lee Guhrke, historical romance
16. The Magician's Nephew (Chronicles of Narnia, #6) by C.S. Lewis, middle grade fantasy
17. A Lady of Integrity (Magnificent Devices, #7) by Shelley Adina, YA steampunk
18. A Darker Shade of Magic (Shades of Magic, #1) by V.E. Schwab, historical fantasy
Can you say the word "historical"? lol Seems like I read a whole lot of books based in the past.
Beyond that, though, the main genre was romance, followed by mystery and then fantasy. I really enjoyed WHEN DIMPLE MET RISHI, a cute YA contemporary with a sweet love story. In fact, I enjoyed most of these books.
But my favorite had to be THE BEAUTY OF DARKNESS. I say "had" because I'd waited so long to read this book and it was the end of a well-loved series. The plot wrapped up nicely, leaving me with a sense of satisfaction. And that's the best way to end a series.
Do you have a favorite book series?
~Patricia