Happy National Book Lover's Day! I don't know who thinks up these national whatever days, but I can seriously get behind this one. In fact, here are a few gifs that showcase my feelings about books. :D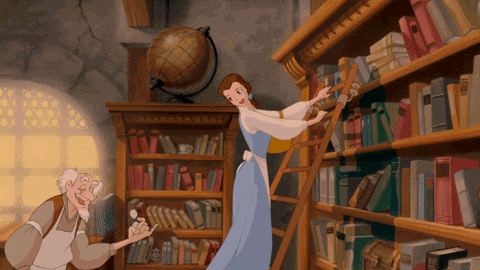 The sad thing is that I haven't had a lot of reading time lately because I've been busy writing my sequel to ABOUT LAST SUMMER. I did finish a historical romance this week since I was listening to the audiobook in the car on the way home from the beach. But other than that I haven't read anything. I hope I can get a little reading in this coming weekend.
What about you? Are you a book lover? When's your favorite time to read?
—Patricia